Our Natural Weight Loss Program
Are you one of those people who have dieted for years but have never been able to go below a certain weight no matter how much you cut calories or exercised? You're not alone. But help is here as we have  helped hundreds of people with our simple natural weight loss program!
Your body is a complex organism. It's programmed to keep you going. In some cases just cutting calories can actually cause your body to hold onto weight.It thinks that there's a famine and it's protecting you by storing fat. By following a traditional diet over and over, you just end up fighting against yourself. That's why you can't win. In contrast, natural weight loss is an holistic approach.
How would you like to:
Feel and look better as soon as next month
Lower your blood pressure and cholesterol levels
Reduce your risk of heart attack, diabetes and even dementia
See improvement of joint pain and sleep apnea
and lower health care costs
Partner with your body
It's time to start working with your body. It's holding onto weight to protect you. At Insights To Health, the doctors have cracked the code to helping your body release the extra weight and get you on the way to feeling healthy and fit.
The traditional 'diet' story involves feeling deprived and hungry with a healthy dose of irritable thrown in. The hardest part is that as soon as you stop the diet, the pounds pile back on plus a few extra for good measure. It's a humiliating cycle so many people feel trapped in.
Get started with your
Detox For Health And Weight Loss Now!
3 Easy Payments of $59
It doesn't have to be that way. Take Claire's story:
Claire's Story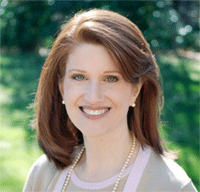 Claire is a middle-aged woman who was determined to lose weight. She was frustrated that she kept hitting a plateau and could never go below it.  She came to our Insights To Health clinic to take part in our 21-Day Detox.
The first time Claire did the detox she lost 15 pounds in 21 days. She was able to maintain her weight well but she wanted to lose 10 more pounds. She had not been below 150 since getting married. She lost 5 pounds the 2nd time on the detox but still couldn't break 150. No matter what we tried, she was having trouble getting below 150.
She was sleeping better, eating well and maintaining her weight. She had more energy and the muscle aches and pains that had plagued her for years were gone. She possibly had had fibromyalgia without knowing it.
On occasion Claire would find that eating certain foods would cause her to swell and her joints to hurt but she couldn't figure out what that was. There was no pattern. I suggested doing heavy metal testing and we discovered she had very high levels of mercury. She stopped eating suspect food. The aches went away and she was able to lose another 7 pounds to get down to 145!
We have helped over 500 patients lose an average of 25 pounds each with this program. The success rate of those maintaining that loss has been excellent because of our comprehensive, mind-body approach, education and habit-changing program.
Announcing: An All New At-Home Version Of Our 21-Day Detox For Health And Weight Loss
Now you can get the guidance, habit-changing training and special supplements to help your body let go of that extra weight right in the comfort of your own home. Soon you'll be feeling new energy as you clean out what's been blocking your success and engage in new healthy habits.
Emily's Story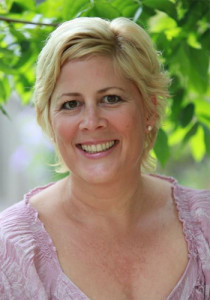 Emily is in her forties. She had been trying to lose the weight she'd gained after her children were born for years. She'd almost given up when she found Insights To Health. Dr. Winkelman guided her through this supportive, effective program.
She lost 20 pounds in one month and she's kept it off for over a year and a half. All thanks to the new healthy habits and knowledge of her body.
Dr. Winkelman showed her that she had other health issues such as low energy and hormonal imbalances that were related to her weight gain. By revealing and addressing those issues as well, the weight was easy to lose.
Emily feels great and is proud of reaching her long-term goal.
With this at-home version of our 21-day Detox For Health And Weight Loss you will:
Lose fat instead of muscle. Most traditional diets that focus only on calorie counting burn up your muscle reserves. Our program targets fat loss instead, a distinction important for being able to keep the weight off long term.
Increase sleep quality. Good quality sleep is essential for health and restoring your body's balance. In turn, you'll find your energy levels and ability to focus will be increased.
Eliminate cravings. Traditional diets focus on foods that have very little nutritional value like celery or low- to no-calorie products. You'll receive a handbook with shopping lists and eating guides to be sure you're getting high-quality nutritious foods that leave you feeling satisfied.
No guess work. You'll also find meal ideas and snack suggestions in your handbooks so you'll never be at a loss for what to eat when you want something.
Know what products to look out for. Did you know that some body lotions can be blocking your weight loss? Your handbook tells you what to look for in your lotions, shampoo, hair conditioner and more so you can avoid these hidden saboteurs.
Know how to outsmart diet gremlins. Your body doesn't like change. Your handbook tells you what to expect and how to take care of issues so they don't short circuit your success. Irritability, bloating and even acne can be your body's way of trying to talk you out of change, but you'll know exactly what to give it to succeed.
Once you've completed Phase I, you'll find even more support including:
A step-by-step manual on stabilization. After Phase I, your eating habits will have changed. If you don't know how to stabilize your habits and all the good work you've done, you may easily slip back into your old routine and undo all the benefits you've earned.
A complete maintenance strategy. Once you've stabilized your eating habits, you'll have an entire maintenance strategy to help you sustain your results. You'll never feel out of control with your eating again. But don't worry! You won't feel deprived either. You'll be on your way to balance.
Reveal a new level of health. Many times, excess weight is adding to other health problems, such as digestive distress, high blood pressure, fatigue, and more. A detox can help with these issues and let you see what health problems need further treatment. (Help with other issues via other programs or phone consults.)
Customize to your need. Women usually lose 5 pounds a week while men lose and average of 7 pounds. Phase one can be expanded up to 40 days to increase the amount of weight you can lose.
You'll discover even more benefits such as:
Lower health care costs. Weight causes so many other health concerns like high-blood pressure. When you reach the Maintenance Phase, you'll notice that it's not such a problem any  longer.
Stronger relationships. Many times, with excess weight you to push others away or avoid being around friends or family members. It's hard to get involved with activities when you're overweight because you're out of breath or have difficulty moving, or you just don't like how you look. Once you've reached your goal, you'll enjoy getting involved again.
More of life to look forward to. As your health improves and you feel more energized and fit, you'll see whole new vistas of possibilities open up for you – maybe you'll travel, rediscover your love of gardening or unveil an all new talent.
Get started with your
Detox For Health And Weight Loss Now!
3 Easy Payments of $59
Donna's Story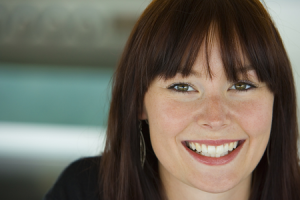 This cleanse was nothing short of totally transformational, and not just a physical transformation for Donna, a 38-year-old woman from Portland.
She was thrilled to have lost 25 pounds. She was feeling great in her clothes, but this program did much more for Donna on multiple levels.
Adherence to the program changed long-standing behavior patterns surrounding food and it gave Donna a clarity regarding compulsive eating that she never experienced before.
She's now enjoying physical health and a radiant sense of well-being. The detox felt like a vacation for her body. Instead of feeling like it was overly restrictive, Donna enjoyed the simplicity and freedom of the program. The most profound discovery for her was breaking the bad blood sugar roller coaster.
Before the detox, Donna was in survival mode: crashing and unable to function when she had a dip in blood sugar that left her craving coffee, chocolate and sugary, floury things to get another lift. Then crashing even more after eating. Her weight continued to increase in this endless cycle.
Now, Donna enjoys a tremendous, balanced and consistent energy level. This program brought her out of the downward spiral and into a whole new orientation where she can let her body provide the ample energy she needs without relying on unhealthy substances for short term bursts of energy with bad consequences for her health.
Insights To Health Brings The Secret Sauce To This Detox For Health And Weight Loss Home Program
This program is like none others you've seen before. It was developed right here at the Insights To Health clinic by Dr. Christie and Dr. Gil Winkelman.
Both doctors are gifted naturopathic physicians. Additionally, they've each earned masters degrees in counseling psychology as well. This enables them to uniquely understand the connection between the mind and the body in relation to weight issues.
They've created an holistic approach to weight loss that doesn't just focus on the amount of calories entering your system. They've uncovered the relationship between what you're eating and what your body is doing. By understanding the complex systems within your body and how they interact with each other, the doctors can guide you in the steps to take to help your body let go of the unhealthy weight.
As counselors, they also understand what's going on with the emotional aspects of trying over and over to lose weight. This home version of the Detox For Health and Weight Loss program has been carefully crafted to lead you out of the wilderness of endless yo-yo dieting and into lasting good health.
This new home version of the Detox For Health And Weight Loss is great for buddy dieting with your spouse or friends.
Amelia's Letter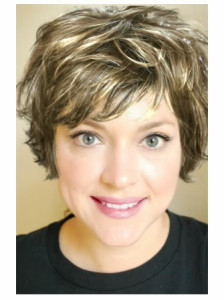 Amelia, a 39 year old woman from Portland wrote in to say:
"I cannot say enough about both Drs. Gil and Christie Winkelman. They are both incredibly talented doctors and amazing human beings.
They have the perfect combination of wisdom and intellect, along with loving kindness and compassion. I've been a yo-yo dieter for more than 20 years, and to finally find a program (Insights to Health's 21-Day Weight Loss and Detox) that feels like it's more about healing from the inside rather than an obsession with how I look, was refreshing.
The proven protocols of the program supported me in shedding 30 pounds over the summer. I feel like I now have the knowledge and understanding of my body to maintain my health and weight from this point forth.
I feel great physically, mentally and emotionally. I am so very grateful for the process."
This Detox For Health And Weight Loss program is great for any age but it's especially helpful for women going through menopause when weight seems to appear and is extremely difficult to get rid of. As you metabolism changes, your body may become resistant to the traditional approaches to weight loss. With the special proprietary blend of homeopathic drops and this program's cleansing properties, menopausal weight gain is much easier to lose.
Miranda's Story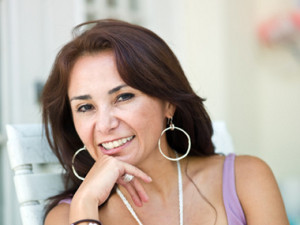 "After I hit 52, my menopause began. I noticed that, along with the hot flashes and insomnia, I was gaining fat around my middle that was new.
No matter how much I exercised, that fat on my stomach would not budge. I had read that hormone changes can cause this type of weight gain.  Dr. Christie Winkelman explained how the hormone changes and resulting insomnia had changed how my body was processing food and blood sugar, causing it to gain and maintain that fat layer.
I was also fatigued from my missed sleep. She addressed my energy levels, hormones (without prescribing hormones, just with botanical medicine alone), and sleep. As a result, the detox we did was very successful in helping me lose the weight that had been so stubborn.
I am back to my slim, energetic self, sleeping great, and the hot flashes are gone!"
*Note: A special support pack is available to help the detox be more effective for women with hormonal issues such as pms, headaches with menses, or heavy menses.
Additional  $95
Are you ready to make a change in your life?
This new home-version of the 21-Day Detox For Health and Weight Loss will help you to make an essential change in your life for the better. Here's what you'll get: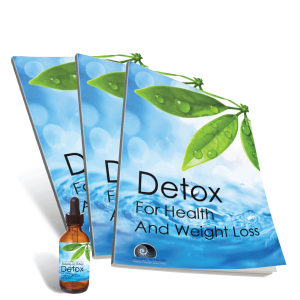 Three handbooks including Phase I: The Program Basics, Phase II: Stabilization Guide, and Phase III: Maintenance Blueprint to guide you through the program protocol
Complete meal suggestions so you're getting exactly the nutrition you need
Entire shopping lists so you know what to buy – you're never left guessing
Step by step preparations so you're all set to start
Special 'Fat Loading' instructions for the first two days so that you're focused on burning fat and not muscle
A guide for what to expect and how to handle the little snags along the way
A special, proprietary blend of homeopathic drops to give you the nutritional support you need. They lower cravings and help your body burn fat instead of muscle. They reduce your appetite making the detox a breeze! Package includes drops that last 21 days. (For 40 days there is an $37 extra charge.)
Buy now and get a special bonus: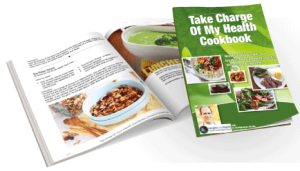 When you join us in the home-version of the Detox For Health And Weight Loss, we'll send you our Take Charge Of My Health Cookbook as a special gift. This full-color special cookbook is your guide to the basic paleo diet.
It's got a month's worth of healthy meals to get you started in your new, healthy lifestyle without sacrificing taste or texture of great tasting food. You'll find recipes of every meal and even smoothies and desserts.
Get started with your
Detox For Health And Weight Loss Now!
3 Easy Payments of $59
Disclaimer: This program is not intended as medical treatment. Check with your physician before starting any diet or detoxification. Individual results may vary.
SUBSCRIBE TO OUR MONTHLY NEWSLETTER
We offer health tips, recipes and other news!
Learn more about how you can stay healthy or become healthier. Our newsletter offers you tips and advice on various health topics.