Naturopathic Physician Dr. Christie Winkelman helps you to re-discover your physical and emotional health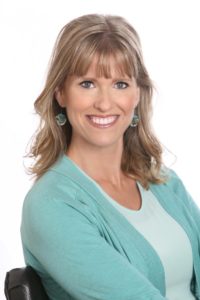 Dr. Christie Winkelman provides insightful, attentive health care with the goal of helping you to re-discover your physical and emotional health. She has over 30 years in the healthcare field. She started as a psychotherapist and later became a Naturopathic physician.
She is now the owner of Insights to Health Clinic.
Licensed as a primary care physician in Oregon
Licensed as a primary care physician in Oregon, Dr. Winkelman treats adults and children with any acute or chronic health problem, including but not limited to:
allergies
Infertility
menopausal symptoms
depression
anxiety
migraines and other headaches
thyroid imbalances
ADHD
Unique approach to healing
In addition to naturopathic therapies, she also offers neurofeedback for adults and children when indicated.  Dr. Winkelman's comprehensive, systems-based approach focuses on creating a state of health and balance within the human organism. Her blend of medical and psychological expertise makes her approach to healing unique within Portland and the United States.
Dr. Winkelman believes that even more important than a diagnosis or treatment plan are the insights that you will have regarding how to best elicit your own environment of health and happiness: it is these insights which will keep you engaged in the healing process. With this in mind, she creates a calm and welcoming atmosphere in which these insights may be experienced and acted upon.
Although she will help alleviate your symptoms, Dr. Winkelman only uses symptom management as a temporary strategy. As a long-term strategy, and with the goal of helping you to heal yourself and gain lifetime health, she focuses unrelentingly on identifying and modifying the factors and imbalances which actually caused your symptoms. Due to her experience in counseling psychology, Dr. Winkelman takes your personality, lifestyle, and support network into consideration when customizing your treatment. In her work with children she allies with parents to provide a positive atmosphere of change for the entire family.
Dr. Winkelman develops a close partnership with her patients. Through compassion, inspiration, encouragement, and practical support she motivates you to reach not only your goals for your health but your goals for your life. Her patients enjoy her warmth, sense of humor, and her ability to see to the heart of any situation. If you are ready to become an active participant in restoring and maintaining the health and well-being you deserve, please call or email the office for an appointment.
Additional training and experience:
In addition to her experience with patients, Dr. Winkelman has taught healthcare professionals, including MDs, psychologists, educators, and counselors, both at Portland State University and in various national conference presentations, on the topics of maintaining joy and avoiding burnout in the human service professions and cultivating intuition and humanity in the practice of medicine. A published author, she is a past faculty member of the Psychology of Mind Training Institute and was mentored in psychology by the founder of Health Realization Psychology, George Pransky, Ph.D.
Dr. Winkelman is especially skilled in a specialized system of healing which utilizes basic lifestyle habits in conjunction with extremely effective therapies which help the body to heal itself. This system–which takes advantage of the best that homeopathy and botanical medicine have to offer–takes into account the complex physical, mental, emotional, and spiritual milieu of each patient to produce lasting balance and health. As a medical student, she was chosen for an extended mentoring relationship by the leading worldwide authority in this method: Dick Thom, DDS, ND, and has completed many hours of study, seminars, and clinical work within this system.
As a result of encountering infertility, Dr. Winkelman began her own personal health journey in 1998. She now has two wonderful children, Amelia and Eli, who are now grown and UO/OSU students/graduates.  She lives in Tualatin with her partner Rob and their two huge dogs. beautiful children. An avid equestrienne, Dr. Winkelman can be found grooming, riding, and feeding herbs to her Arab/Friesian horse Ty most days of the week.
Education/ Affiliations/ Presentations:
Dr. Winkelman holds a B.A. cum laude and with high honors in Psychology from Smith College, an M.A. in Counseling Psychology from John F. Kennedy University, and an N.D. from the National University of Natural Medicine.  A member of the American Association of Naturopathic Physicians, the Oregon Association of Naturopathic Physicians, and the Oregon Psychological Association, she speaks frequently to groups both large and small within Portland and the United States. She is a past board of member of Portlandia, a group of women dedicated to contributing to the well-being of all women in Portland, and is a past vice president of the Smith College Club of Oregon..