A program specifically designed to enhance a couple's overall health and fertility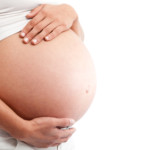 Deciding to bring a child into the world is an exciting time for many, but when couples experience infertility issues, it can be disheartening and frustrating. The medicalization of fertility treatments and other reproductive technology is overwhelming to some and absolutely unappealing to others. Fortunately, Insights to Health Clinic has a program specifically designed to enhance a couple's overall health and fertility.  Given that eighty percent of fertility problems, especially for women, are due to hormonal imbalances and other factors that can be resolved through creating health, our gentle, effective, non-invasive approach is just the answer many couples are searching for.
To ensure success, we combine cutting edge lab testing to determine egg quality, ovulation status/timing,  and free hormone levels  (which cannot be measured through a conventional blood hormone test) when needed. We then apply botanical, nutritional, supplement recommendations and other treatments when appropriate in an individualized plan customized just for you.
Prepare your body for a healthy pregnancy and childbirth
The health of both parents prior to conception is a key factor in the long term health of your future children. Address fertility challenges and/or give your child the best start by preparing your body for a healthy pregnancy and childbirth.
Our Fertility, Naturally! program is designed for couples to address:
Primary infertility (a couples' difficulty getting pregnant the first time): With our expert knowledge and support, you will increase your level of overall health, and in turn, increase your fertility.  In addition to direct fertility factors, we  also address health problems that are commonly accepted but  contribute enough to overall imbalance to cause fertility challenges. Some of these are: insomnia, PMS, menstrual cramps, irregular menses, depression, anxiety, autoimmune conditions, thyroid problems, and fatigue.
Secondary infertility (difficulty getting pregnant after having been pregnant before): Whether following childbirth and breast feeding or after a miscarriage, your body has experienced much metabolic and hormonal change.  We explore this to bring you back in to balance so that future childbearing goes more smoothly.
Male infertility: This accounts for about 1/4 of all couples' infertility. We work with you to suss out the causative factor(s), be it nutritional deficiencies, stress, toxic burden or other issues. Bringing your body into balance not only increases fertility but also restores overall health and wellness so you can be the father you are ready to become.
Extending/Optimizing your fertility: Utilize our expert guidance to optimize your health by balancing hormones and other body systems that will  help you to improve your fertility and prepare your body to bring a healthy and happy baby into your life when the time is right. By bringing mom's body back into balance, we can help protect her reproductive health post-partum as well as fortify her body for the important life-giving role of breast feeding.
SUBSCRIBE TO OUR MONTHLY NEWSLETTER
We offer health tips, recipes and other news!
Learn more about how you can stay healthy or become healthier. Our newsletter offers you tips and advice on various health topics.