Who do we help? We treat people with a variety of conditions. Our patients are women, men, and children from both the Portland area and across the United States (for out of town patients, phone or Skype visits are available). If you know someone who may benefit from our care, please refer them to our website or invite them to call our office.
Adults: As primary care physicians, we treat men and women with a wide variety of health conditions. We especially excel at finding solutions for  people who have not found adequate resolution elsewhere, or who are looking to resolve the root cause of their health problems and experience new levels of health and vitality.
Infants and toddlers: sleep issues, skin troubles, teething pain, digestive upset, colds and flu, ear infections and food allergies
Toddlers through pre-teens: allergies, autism, ADHD, behavior or learning difficulties, bed-wetting, insomnia, eczema, asthma, digestive troubles, headaches
Teens: acne, menstrual irregularities, attention deficit or other learning struggles, headaches, insomnia, anxiety, depression, head injury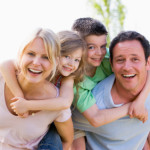 Families: We work with many families to address lifestyle factors and family dynamics that may be contributing to stress or health problems.  Our mental health backgrounds allow us to see patterns and to make  referrals to mental health practitioners when appropriate.
SUBSCRIBE TO OUR MONTHLY NEWSLETTER
We offer health tips, recipes and other news!
Learn more about how you can stay healthy or become healthier. Our newsletter offers you tips and advice on various health topics.